smooth transport of rail freight between Europe and Asia
With rail-focused services, InterRail addresses customers across the entire Eurasian region. To support its freight brokerage services, InterRail draws on its own container fleet, and in the CIS, on its own and leased rolling stock. As a neutral service provider, the group moreover operates container block trains between Western Europe, Russia, the other CIS countries, Central Asia and China. Among InterRail customers are forwarding and transport companies as well as ocean carriers and shipping lines.
InterRail has direct contracts with all the national railways in the CIS and is specialized on CIS transit. The service portfolio also comprises end-to-end freight rates, documentation management, pre- and on-carriage, tracking and container provision.
For the smooth transport of rail freight between Europe and Asia, it takes a partner that is at home in every culture. That's the strength of InterRail, due to its presence of long years in all the major states along this trade lane. As an affiliate of the TransInvest Group (St. Gallen, Switzerland), InterRail can additionally rely on the dense TransInvest network.
With the competent expertise of its staff and its long-time market presence, InterRail stands for top excellence in service.
Pioneering Spirit and Innovation
Among European logistics companies, InterRail has a leading position in terms of competence and long-time experience in Asia and Far East traffics. In 2004, the companies and brands TransRail, WestRail, AsiaRail, Multimodal, Ostwind, TKES and TSES were joined under the umbrella of InterRail Holding AG, St. Gallen, Switzerland, thus combining their wide range of knowhow. The InterRail Group is part of the TransInvest Group, a pioneer that has been setting new standards in the rail freight sector from the beginning. Nowadays, TransInvest is an internationally operating group of companies, combining several independent sub-holdings under one roof. The head office is in St. Gallen, Switzerland. The historically grown focus of the activities is on the transport and logistics sector, with a special emphasis on Eurasia (Europe, the CIS, Central Asia, Mongolia and China). The InterRail Group was also the initiator and operator of a container block train system known as OstWind (or vice versa: WestWind) launched in 1995 with weekly train connections between Germany and the CIS states and Mongolia.
Board of Directors:
Chairman: Hans Reinhard
Members: Michael Albert, Ingo Seifert
Group Management:
Jürgen Huschka, Yuri Kulakin, Dilshod Suleymanov
Revenue in 2021:
circa 250 million USD
Head office:
Winkelriedstrasse 19
9001 St. Gallen
Schweiz
Phone: +41 71 227 15 15
Fax:     +41 71 227 15 50
info@interrail.ag
www.interrail.ag
equipment:
Company-owned container equipment
Company-owned and leased rolling stock: depending on seasonal fluctuations, InterRail controls and markets about 1,000 company-owned and leased freight wagons of different types (open and covered wagons, special wagons and container cars).
location:
28 in 12 countries
Austria: Vienna
Belarus: Brest, Minsk
China: Beijing, Shanghai
Germany: Berlin, Frankfurt
India: Ahmedabad, Chennai, Mumbai, New Delhi
Kazakhstan: Almaty, Dostyk, Nur-Sultan
Poland: Malaszewicze, Rzepin, Warsaw
Russia: Chelyabinsk, Ekaterinburg, Moscow, St. Petersburg, Orenburg, Vladivostok, Vostochny
Switzerland: St. Gallen
Turkey: Istanbul
Ukraine: Kiev
Uzbekistan: Tashkent
Michael Albert
Member of the Board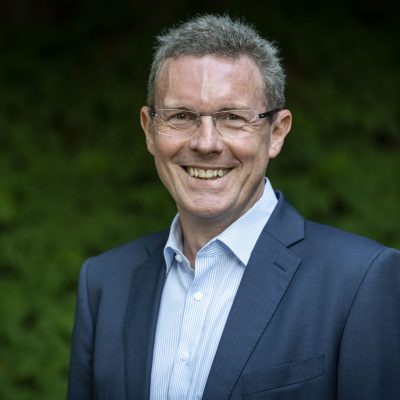 Ingo Seifert
Member of the Board
Jürgen Huschka
Yuri Kulakin
Dilshod Suleymanov
UNIQUENESS
Local expertise meets international standards
CUSTOMER FOCUSED
It is our aim to serve high demands and to work with the best. We are focused on the forwarding industry.
EMPLOYEE ORIENTED
We provide international environment, work diversity and holistic empowerment.
REGIONAL COVERAGE
We are committed to regional coverage and live local entrepreneurship
RESPONSIBILITY
With our value oriented conduct, we contribute to a better environment.
FAMILY ENTERPRISE
For generations privately owned, we are developing with pioneering spirit. Our financial success supports long-term growth and independence.
….providing customised logistics solutions in Eurasia
10,000 kilometers separate the western border of Europe and eastern China – mountain ranges, deserts, three inland lakes, numerous languages and cultures. Even if the processes in world trade are becoming more and more standardized, there are still many things that are handled differently in Spain than in Uzbekistan, in Poland than in China. If you want your rail freight to be transported smoothly between Europe and China, you need a partner that is at home in every culture. This is the strength of InterRail, with its long years of experience in all the major states along this trade route. Today, InterRail focuses on rail transport mainly along these routs:
Europe – China
Europe – GUS/Zentralasien
China – GUS/Zentralasien
China – GUS – India
as well as transports within the CIS
We attach great importance to contributing to the promotion of Trans-Eurasia traffics. Therefore, we are active in GETO & CCTT. GETO, the Group of European TransEurasia Operators & Forwarders, registered in Basle/Switzerland, bundles the knowhow & competence of the leading railway service providers in Eurasian railway traffic. More information on GETO at www.geto.ch.
CCTT, the International Coordinating Council on Trans-Eurasian Transportation, is a non-commercial transport association registered in Bern/Switzerland.. It counts over 100 members from 23 countries, including big railway and transport companies, operators and forwarders, port and shipping companies, other international companies and media. More information at www.icctt.com